The Handmade Marketplace – digital marketing for craft shops and supplies
Hobby and craft stores are becoming increasingly popular, particularly in this tight financial climate where customers are choosing to make their own cards and gifts to save money and make the most of the personal touch. But how do independent hobby and craft stores make sure that they can stand out in the marketplace and build up a loyal customer base? Read on to find out how digital marketing can make all the difference:
Creative websites
Websites need to be far more than simply a way to showcase products and invite customers to buy online. Make your website interactive, fresh and current, with advice on different types of crafts and clearly signposted sections for seasonal promotions such as Christmas and wedding crafts. Keep your customers engaged by announcing web features due the following week to coincide with current trends – for example at the beginning of the summer holidays, a feature on top kids crafts and cake decorating will go down very well.
Newsletters
Actively encourage your customers to sign up for a regular newsletter – you can do this online and in-store. Give your customers incentives such as special offers or a library of craft inspirations only available via the newsletter. Once you have their details, you can keep in touch with your customers far more easily and keep them engaged with new product ranges and deals.
Blogs and forums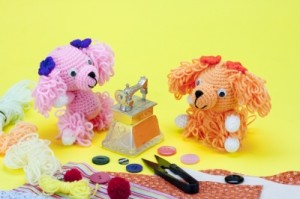 Create a community of customers by encouraging them to share craft ideas and inspirations on web blogs and forums. The hobbycraft industry is full of passionate craft enthusiasts, so use your store and website as a platform where your customers can share their favourite cake decorating techniques, kids craft ideas or homemade wedding gifts. If you start to see familiar names and groups emerging from these forums, why not invite them in store for regular face to face meetings and offer discounts at the same time? By using digital marketing to enhance community engagement you will make sure that your business stands out from the crowd.
Recommend a friend
Increase your loyal customer base by offering further incentives for customers if they recommend a friend. You could offer discounts on celebration crafts, for example Christmas, wedding or birthday products.
Digital marketing has opened up so many innovative ways to keep customers involved with your business and your products. By using your website, social media, newsletters and blogs to stay in touch, you will build up a committed group of customers who will stay loyal to your business and continue to spread the word.
Is there anything we have missed?  Let us know in the comments below!