Top Tips on How to Make the Most of Twitter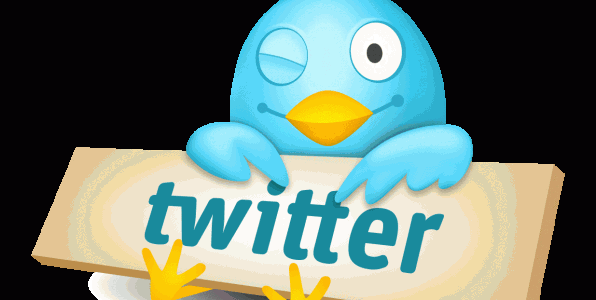 With Twitter about to celebrate its 9th Birthday on the 21st March,  it has become a part of our personal lives to talk about hashtags, trending topics and who's having a Twitter war with who.  However, for a lot of business owners, it is still hard to understand how to really make the most of this tool for business and to engage with your potential customers.   We have distilled our top tips below on how to make the most of Twitter and make it work for you!
1.    Visual content is key.
Lets be honest, most people will scroll through twitter half asleep in the mornings not really reading anything properly. But, a bold bright and colourful picture might catch their eye.  This is the key to get your business profile noticed, to stand out from everyone else.
For your profile picture, use something that is instantly recognizable, such as your logo. This will enable users to instantly connect with your profile.
Pictures embedded in your tweets should be as bold and eye-catching as possible. Don't let people just scroll past them.
Finally, your Twitter header. Your Twitter header will provide more information, but make it fun. Don't just have simple text on a plain background, that's what your bio is for. Use a fun picture of your business location or even employees, with a simple line of text over it to provide a little bit more information. Your twitter header will really only be seen once, when someone is looking at your profile and is thinking about following you. So make it interesting to secure that follow.
2.    Your bio sells your business.
Make sure you get your business across in an interesting way. You only have 140 characters, so you have to be concise. Use your tagline or slogan from your business, but bulk it out with extra information. Remember to sound professional as this is one of the things viewers will see first.
3.    #Hashtagsareuseful.
Hashtags may seem a little colloquial but they're actually extremely useful. Using hashtags in your tweets can help other people and businesses find you. But make sure they are relevant. There's no point in hash tagging #food on a tweet about employment levels just because you know people like food. Make them relevant to what you're talking about and the right people will find you.
4.    Tweet often, but not too often!
Posting Tweets up to 5 times a day is the right balance. But posting too often can be off-putting. You want to make sure that you don't come across as too sales orientated by tweeting too much. Don't just tweet for the sake of tweeting.
5.    Follow the right people.
I know its probably really fun to follow celebrities like Justin Bieber and Amanda Bynes because you can watch their embarrassing moments as it happens, but save that for a personal account. Follow the right people that are relevant to the interest of your business. You can do this by searching hashtags, they work in favour for you both ways! They help you find people and help people find you.
Once you've found the right accounts you want to be following, favourite and retweet as much as you can. They may end up doing the same for you and this way, you'll get more views on your profile! Always reply in some form. Whether it's an actual written reply or just a favourite, engaging with your followers is always good.
6.    Post good, relevant and interesting content.
Make your content interesting and relevant to your company that you know people of the same interests or similar businesses would want to read. Don't over sell your business; doing this too often can be boring. Share other people's content or other articles to break your content up a bit. Try and engage with your audience. Tell them a bit about you and ask questions to them. The more activity on your account, the more views you will get!
Following these tips can really help to excel your business on social media. Don't be afraid to be a bit adventurous, you'll get even more views.  Let us know any other tips you have learnt, just tweet us at @lucycooney